Telegram Adrenaline
---
Telegram Rapid Advertising Without Limit.
The most professional fast-throw advertising and send bulk message software.
---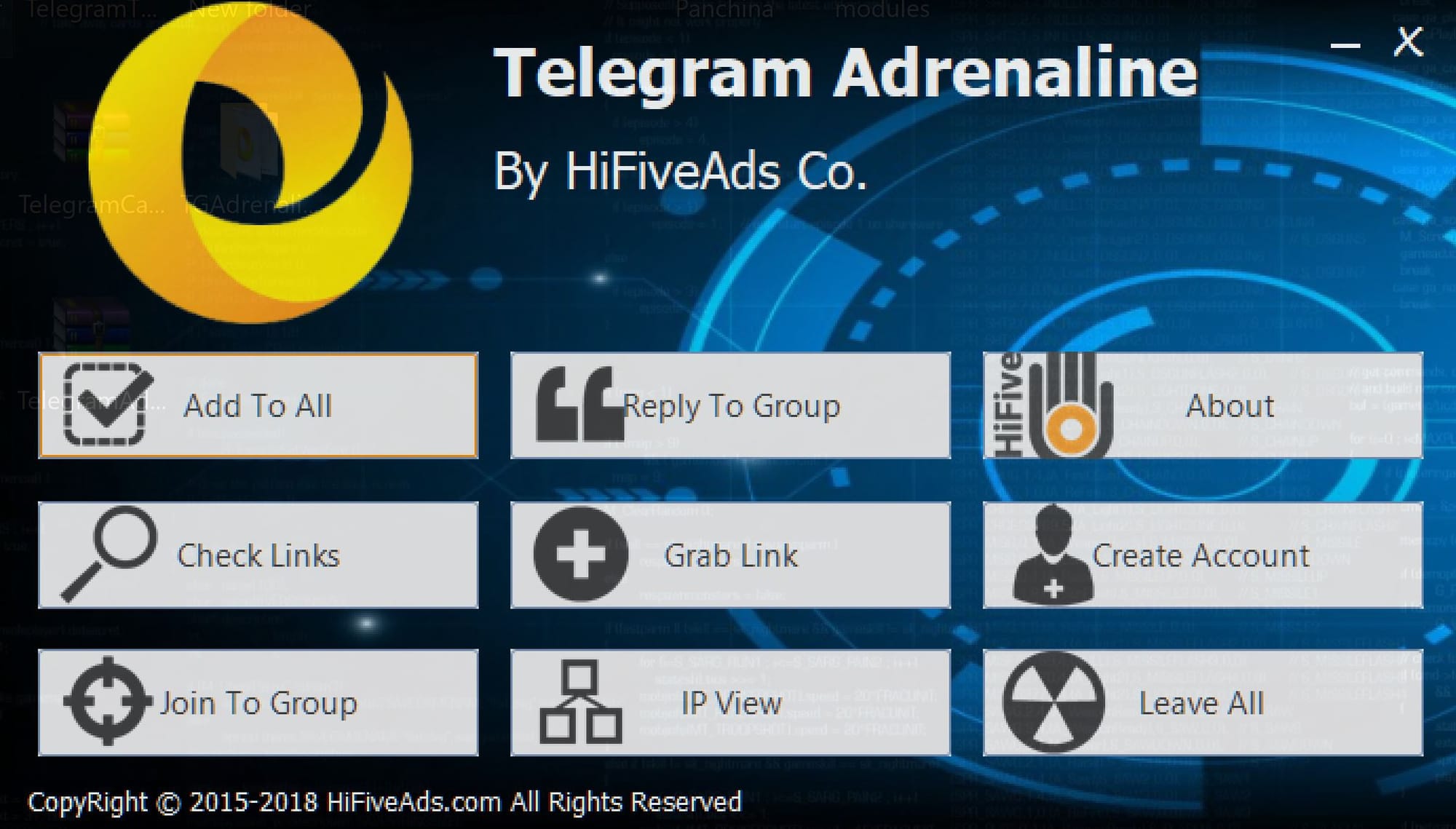 ---
No need to install (very simple and fast)
No need for technical knowledge to work with this program
Very high speed and stability in sending messages
Record and submit complete and accurate reports
Quite graphical and user-friendly
Possibility to send message and picture or post feed from channel to telegram groups
Send by healthy lines or files (without line-type differences)
Advanced forwarding and forwarding algorithms (on the last layer of the telegram)
Bypassing IP and Mac Diagnostics by Telegram (No Limit)
Supports two switching algorithms and a normal Lodding
Full application stability in massive uploads (no problem and crash)
Installable and deployed on servers
Ability to add or save virtual numbers (for sending messages).
Possibility to send messages to all users and groups of telegrams (sent inside and outside).
Ability to store and backup virtual lines and report posts
Possibility to load Excel or text file of numbered recipients
Possibility to send text, image with subtitles or forward of your favorite channel posts without limitation in volume
Ability to set the name and display of virtual numbers
Possibility to set send speed and target groups
Possibility to add or change link of target groups
Ability to stop posting and continue to
Without engaging your system without using a mouse and keyboard
Can be installed and compatible with all versions of Windows and Linux
Support and updates are permanent and free
And hundreds of other special features
Design and programming: tgMember specialized programming and programming
---
Buy online
and
After payment, Immediately will be emailed your account information and access link.
Price:169

---
Get updates for free
Usage Guide + English Video Tutorial
Perform installation and configuration on your personal computer through the TeamViewer for free (if needed)
---
---
Related posts